How-to: Connect a Payment Processor
How to Connect a Payment Processor
Now that you're ready to start receiving donations, the next step is to make sure your supporters' gifts go directly into your bank account. This is done by connecting a payment processor.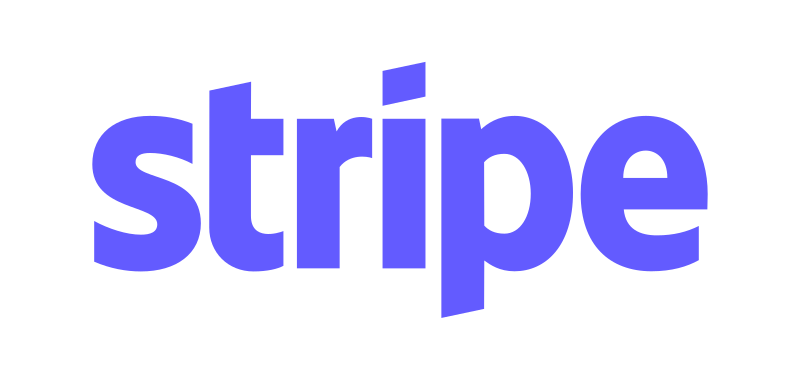 Donorbox supports two payment processors: Stripe and PayPal. Stripe is our main payment processor, and we can't recommend it enough – it's safe, efficient, and cost-effective. But PayPal is great, too! They are both highly regarded for their data security.
To maximize your donations, it's best to sign up for both Stripe and PayPal so that donors can choose their preferred method of payment. Donorbox does not hold any donations for any period of time. All donations get processed directly via Stripe and PayPal.
If you are only planning to connect to one payment processor, we suggest choosing Stripe. It gives donors a wider variety of payment options like debit/credit cards, ACH, and SEPA. Google Pay and Apple Pay are also both supported (due to Apple's strict domain-matching security measure, Apple Pay will only work on your Donorbox-hosted secure donation page at this time).
Stripe charges 2.2% + $0.30 per donation for registered 501c3 nonprofits (contact [email protected] to get discounted Stripe fees). Nonprofits receive 1.9% + $0.49 processing fees with PayPal - apply for these lowered fees at PayPal's Nonprofit Center.
Donorbox is free to start and charges a small platform fee of 1.75% for the month's donations on our standard plan. Our fees are the lowest in the market, and we charge no setup fees. Check out our pricing guide for details of what your payment processing and Donorbox fees may look like.
How to Connect with Stripe
Ready to connect your Donorbox account with Stripe? It's as simple as 1-2-3!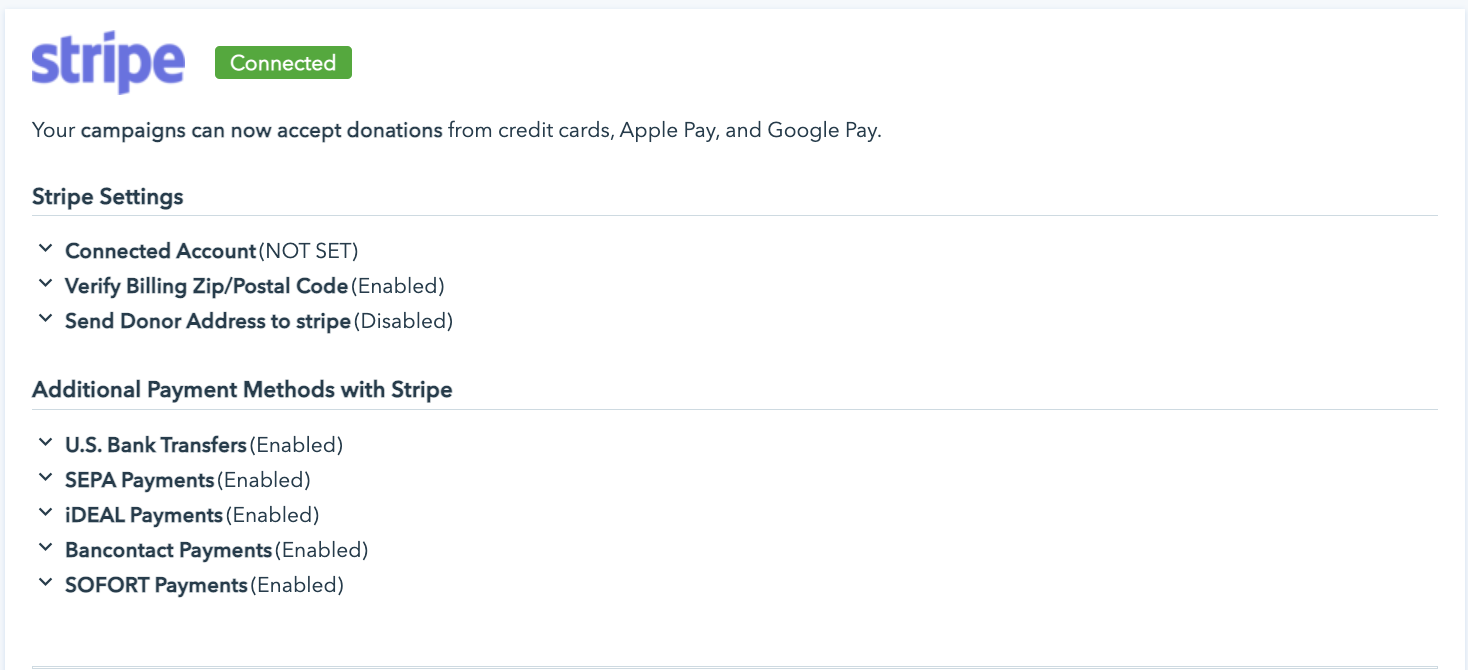 Step 1 (Skip if you have an existing Stripe account)
To create a new Stripe account, click the 'Connect with Stripe' button on the Donorbox dashboard. You will walk through the steps of setting up a Stripe account.
Can't find it? Go to 'Payment Processors' under 'Account' on your left-hand menu bar to add or edit your payment processors at any time.

Step 2
To connect to an existing Stripe account, simply enter the email address associated with it. Then, select the 'Connect' button, as shown below, and follow the instructions.

Step 3
Once you fill out and submit the form, you will be redirected back to your Donorbox dashboard. And you're ready to go!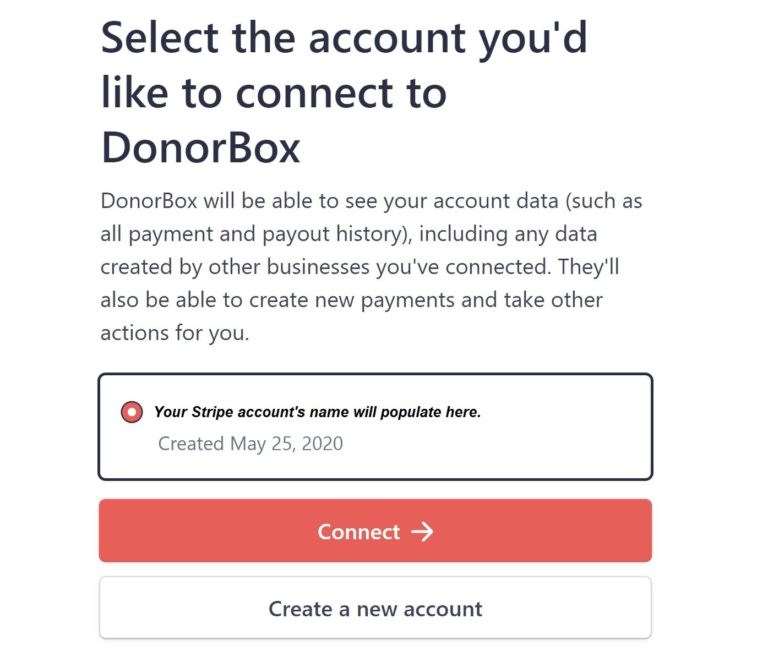 Stripe will automatically transfer your funds from your Stripe account to your bank account based on the transfer schedule listed on your dashboard.
In the U.S. and Australia, transfers will be automatically completed every two business days. However, your first transfer may take a little longer (around seven days). In most other countries, transfers are completed every seven (7) business days.
For more information about the exact transfer time in your country, click here. You can also access a summary of your past and upcoming transfers on your Stripe dashboard, as shown below.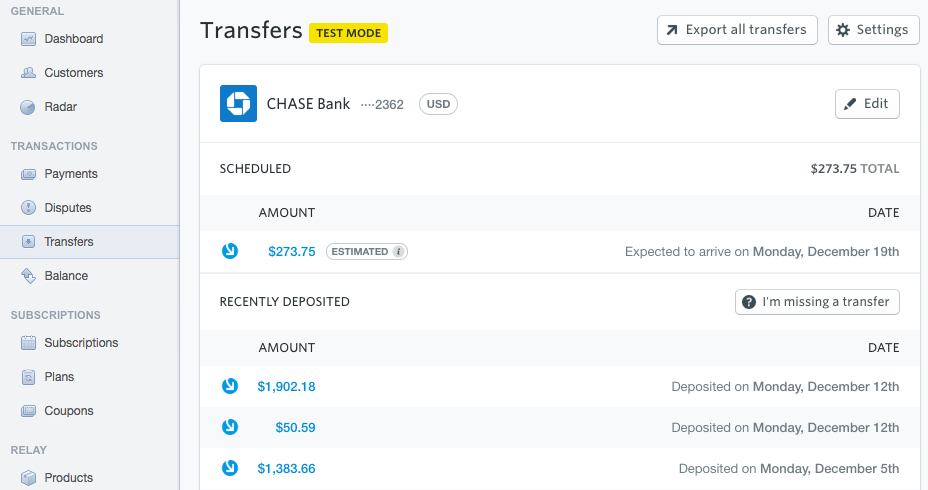 How to Connect with PayPal

Donorbox has implemented several measures to provide you with the best possible connection between PayPal and your Donorbox account. Personal PayPal accounts are no longer supported. Only PayPal business accounts can connect to Donorbox.
Getting started is simple:
Step 1
Go to 'Payment Processors' under 'Account' on your left-hand menu bar to add or edit your payment processors at any time. Then, simply click the 'Connect Your PayPal Account' link.
Step 2
Enter the email address associated with your PayPal account in the PayPal field, click 'Update,' and you're all set!

Unlike Stripe, PayPal does require you to initiate the transfer of your funds from your PayPal account to your bank account. After you've initiated the transfer, the funds will arrive in your bank account within two to three business days.


Looking for a more detailed walk-through? Watch our easy video tutorial!
Complete and Continue